by Dan-O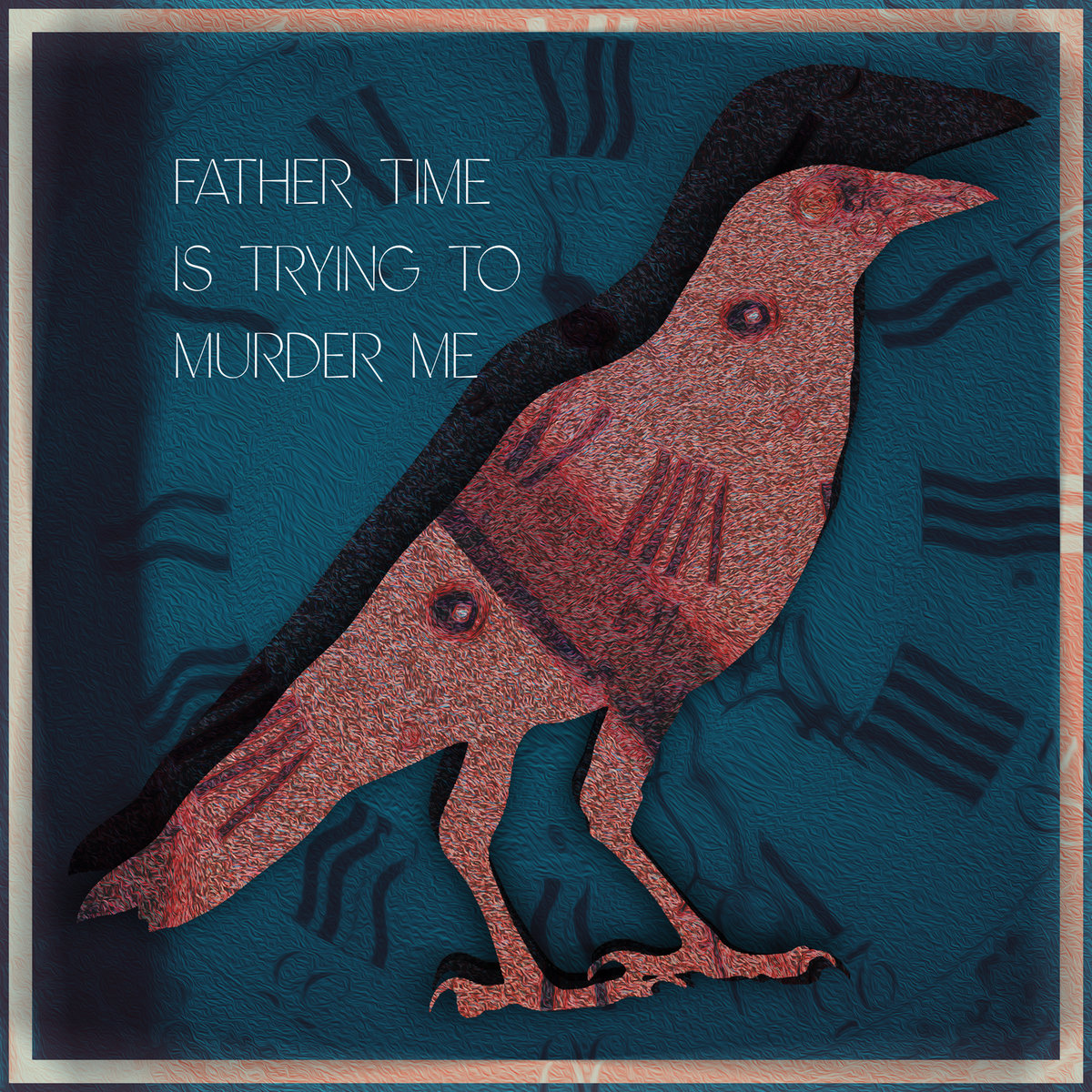 I remember listening to the 2013 release Sarah Violette put out called An Unseasonable Spring and being deeply worried for her. We only ever call the talented ones vulnerable, because the pictures they paint are better. Lots of MC's all over the world are sharing and oversharing but you call the ones vulnerable who really take you there. I was so worried because she could make me feel it with her and I was worried how the local scene would react. Could we really help this talent grow? Over the years Sarah's done an excellent job shifting production and moods. The most glorious thing about her new EP( Father Time is Trying to Murder Me) is it shows from song to song how well she knows herself from strengths to pain points. This interview really is the conversation I've always wanted to have with her.
Q- How did the title and theme of this EP come together?
A-This EP was unlike any other I have made. The first song for it was Father Time. But while recording this track I wasn't thinking it would be on a particular project. I just knew I liked it a lot. In fact, Father Time was recorded at the start of the "Pay No Mind" EP that came out last year. "World Collide" was recorded and released next. That came out in September of 2019. I am still not thinking of making a project when this comes out. Then I make "Ghost Myself" in February of 2020. It isn't until then that I realized I have a cohesive project on my hands. I have 3 tracks and could use a few more. However, the idea of a project takes a back seat as I am finishing a project with Myles Bullen for our debut album (our duo Planetary Access released "Sent From a Treehouse"). Once that is finished, my EP takes even more of a back seat because of COVID-19. Finally in the fall of 2020 I was able to quickly finish "These Days" and "What's the time?". At that point I felt a had a complete and cohesive concept album.

Q-Can you describe how your artistic relationship with Shane Reis has grown over the years as you both hit new levels of artistic achievement?
A-My artistic relationship with Shane is very similar to my friendship with him. We get busy with life and drift in and out but when we see or hear from each other it's always love. When I reached out to him for "These Days" he has the verse back in about a day or two. Shane is always evolving and that's why we work well together. We are always down to try something new. It's wild to think we've been creating music together since 2003.

Q-These songs sound particularly complete. Which song set the tone for the project and how did you know it was finished?
Father Time definitely set the tone with the last bar of the song. Once I heard that I knew I loved the idea of that being the title of something. But like I said before, I didn't have a project in my mind. It was really a coincidence that all these songs happened to have a running theme. I've always been fascinated with the concept of time so it doesn't really surprise me that I subconsciously strung all these ideas together. What's The Time? sealed the deal for me. I felt really good about ending the EP on that note. Mainly because it had a feeling of catharsis to it. "World Collide" and "Ghost Myself" have a melancholy and almost lullaby feel to them. What's The Time? is a banger that lets go of everything and allows the raw unfiltered grief through.

Q-"A love story is a ghost story" from What Time is It? seems key to understanding the tie between running out of time and letting relationships pass. What does that chorus mean to you?

That line was actually inspired by the Netflix Series "Haunting at Bly Manor" which came out in the fall. That series was on par with the EP, especially Ghost Myself. At the end of the series one character says to the other, "That wasn't a ghost story, it was a love story." That line really stuck with me. Love can become such a haunting entity when you go deep enough and I always do. I was missing people I had loved deeply and that song helped get it out. Get some closure. Move on.

Q-What albums were you listening to when you were writing/recording this? If none, what was the last album you really fell in love with?
A-Great question. Since the EP took me over a year to make (the longest any project has ever taken me) I was listening to so many different things. I'm always listening to "Lungs" by Florence and the Machine. I actually listened to "Folklore" by Taylor Swift. "(S)ex Tapes" by Fletcher. I was listening to Sasha Sloan, HAIM, Drake, 6lack, CD Rose, Fiona Apple, BANKS, The Weeknd, and a few others in between. I think the last album I truly fell in love with was CTRL by SZA. Just a classic album.
Stream then buy Father Time is Trying to Murder Me below:
https://sarahviolettemusic.bandcamp.com/album/father-time-is-trying-to-murder-me