by Dan-O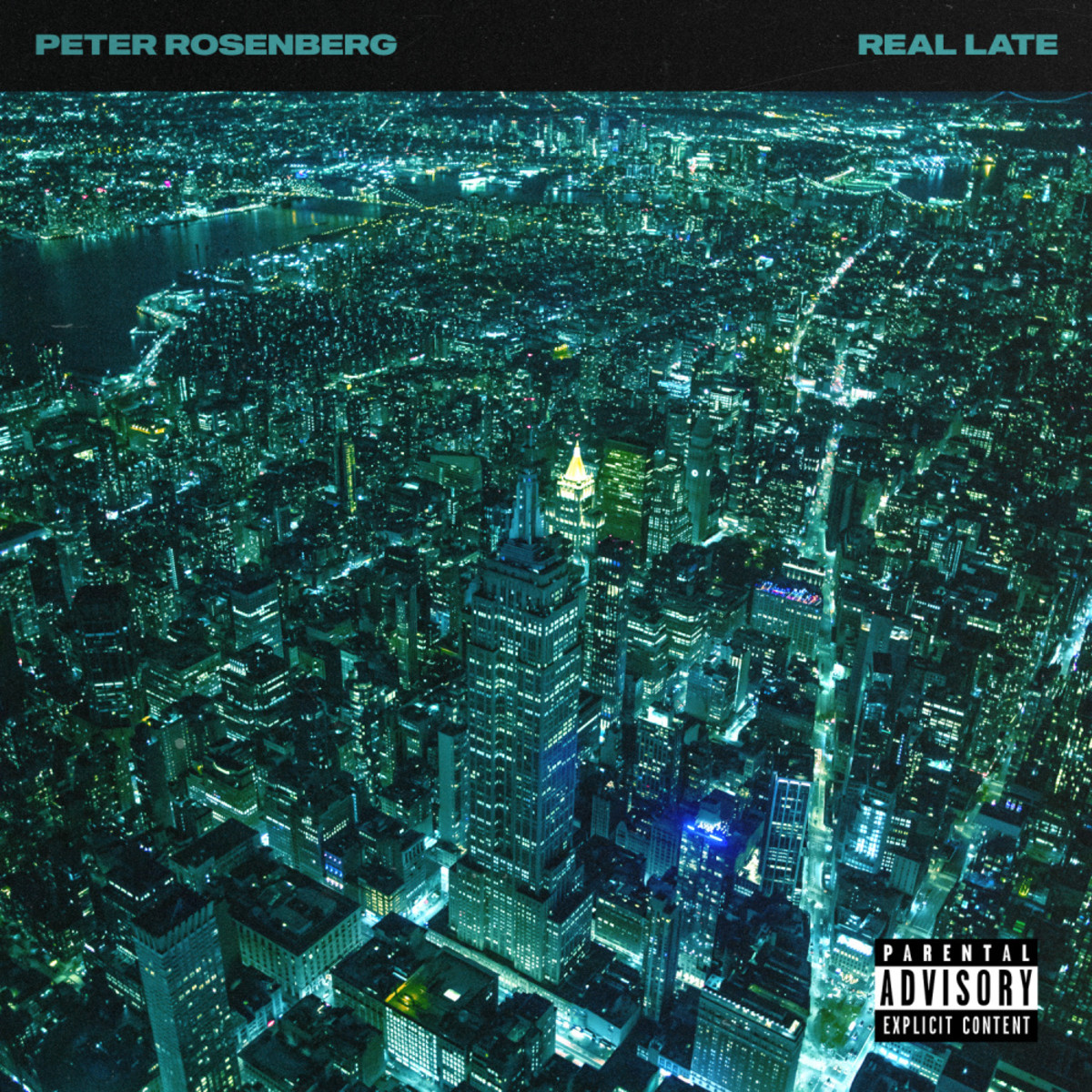 When Peter Rosenberg released his compilation Real Late on June 4th most of us weren't prepared for how good it turned out. While Rosenberg is a larger than life character for his work on Hot 97 it's not always for the right reasons. He's an embarrassing goof a lot of the time. The compilation came out on his own label Real Late Records. Looking at the tracklist is what brought a lot of us in (Smoke DZA and Styles P? Willie The Kid & Method Man? Crimeapple, Ghostface and Jim Jones?) Saying Rosenberg knows underground rap as well as he does professional wrestling would be a stretch, but he's always known enough. So, what is the best case functional use for Real Late Records? Let me pitch you.
Think about Westside Gunn. All those excited interviews and all caps posts about Pray For Haiti. That is clearly the album that forms the lane he wants the next phase of Griselda to reside in. The negative chatter about the group is always about the different directions. Conway The Machine is ever forward, project after project, without any concern about sameness, hooks, or personal progression. Benny on the other hand is desperate to break out of that loop and has tried out Harry Fraud and Hit Boy projects to become more of a pop name(Burden of Proof earned the highest first week chart position for a Griselda album clocking in at number 29 on Billboard). When Westside Gunn blessed the Real Late album on track two (Stain) it didn't seem like nothing. If he wants his own TDE or Dreamville shot at building a team that reflects his unique adherence to artistic growth and hardcore NY rap….Real Late Records might be the best shot! Listen to Jay Nice over the very jazzy Benji Socrate$ beat, can't you see how he'd benefit from putting an album out on the label and allowing Gunn to A & R/ Executive Produce it? On the other side of the generational bracket…can't you see Raekwon benefiting from the same shot?
So that is my theory: Real Late Records COULD act as an organizational mechanism for NY hip hop on the bubble. Artists who have put out top level work on their own, built a name and a following, but want to take the next step up to the level of notoriety that Roc Marciano is on. Join the label get with Gunn and Rosenberg to embrace the showcase. This gives Gunn the chance to make every release he touches a unique artistic endeavor he can sell as exclusive and vital. As fans we could get some amazing music out of it. What if Nickelus F signed and did an album Westside Gunn helped curate with Rosenberg's relative industry weight behind it? How could you not want to hear what that would sound like? What the underground needs is a ladder that artists can choose to climb or not to climb. A way to identify talent that needs a brighter spotlight, a larger stage, and give it to them.
Think about the consumer. I know a lot of people Rosenberg's age (I'm his age) who have checked out of music and aren't getting the new ill projects they would naturally love. Music that cares about the sounds they grew up on. The reason they checked out is, generationally, they are used to an organizational mechanism being in place. A one stop place they can go to check what they need to check(think of the rap section or new release rack in the records store). Real Late Records could become that place for the consumer and for the artist. A place where Disco Vietnam and can get the chance of a lifetime to produce for Ghostface Killah and Ghostface Killah can sound rejuvenated working with someone as top notch as Disco Vietnam. DV is the kind of production talent that always existed a little too far from Ghost's perch atop legacy artist Mt. Olympus. Legacy artists need hungry people around them. Hungry up and coming artists just need a chance to show an audience they don't know how good they are. Could Rosenberg help do that? Could Westside Gunn become grimey NY rap Babyface? Yes.
special thanks to Zilla Rocca