by Dan-O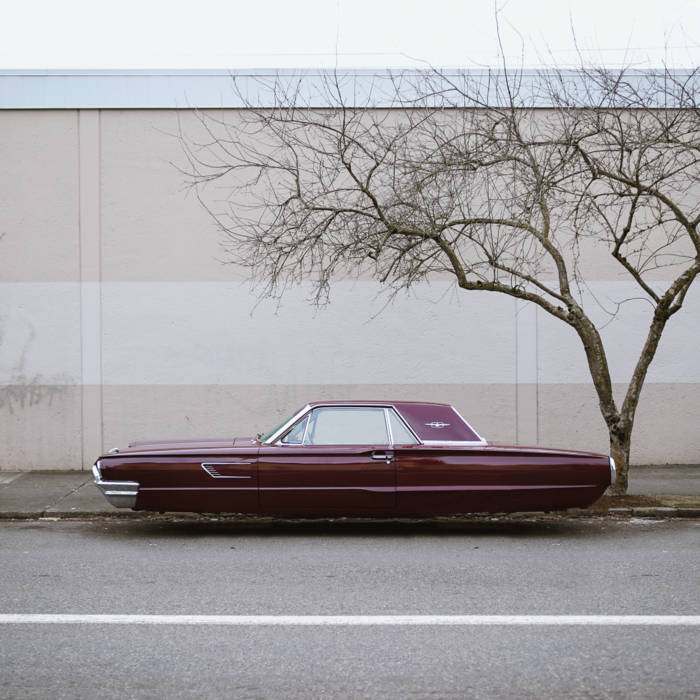 Q- What were you looking for when you were building the guest list for this album?

A-Maybe it goes w/out saying, but first and foremost I'm a fan of everyone on the guest list. People whose music I listen to and will continue to support. So that was obviously the baseline. and beyond that, I just wanted to feature a variety of styles from people who I felt like would paint different types of pictures. everyone brings something different to the table. Listening to Mimz is a different experience from listening to Aj Suede, which is a different experience from listening to YMG, etc etc… but everyone is strong in their own way. so I just wanted a variety of rhyme styles and storytelling styles to weave in and out.

Q-Tell me about Capitalism p. 2 and Tracy Microokies place on Flotar?
A-This was the last thing made for the album. I was looking for something unrelated to the project one day online, and came across Tracy's poem, 'Capitalism'. she had already recorded it, had an electric piano accompanying it. I liked it, thought it would make a nice little interlude. so I reached out to her, we chatted about the project, and she graciously allowed me to use it. I added some additional instrumentation to it, got her approval again, and was originally going to put it at the end of the album, after 12 minutes of silence or something… like a hidden epilogue. I wanted to end the album on something heavier, more inline with the rest. and I thought there was a nice thematic flow from Tracy's poem, talking about being stuck on her shift, to Bloodmoney's themes on 'Capable Of Death.' stylistically, it acts as a little bit of a palette cleanser. At least that's how I see it. There's a subtle tonal shift in the last like 1/3 or 1/4 of the album. Slightly more dramatic, even somber. While the topic of the poem is still in line with that, there's a lightness about its presentation. The contrast sets up 'Capable Of Death' to hit even harder, imo. It didn't need the help, but I like the dynamic they created.
Q-Twenty two songs with bars, instrumentals, and spoken word. How did you know Flotar was done?
A-It was 2 weeks after the deadline I set for myself. Ha. But also, I felt like I had all the chapters of the story accounted for. I had the narrative arc. I knew not everyone would sit through the whole thing… attention spans, track counts, runtimes, all that. I felt like the story was there, so it didn't matter. I sent it to a few people and told them to be honest and cut anything they weren't feeling. They came back empty handed so I said this is the album then.
Q-Were you giving people beats that pushed them in different natural directions or fit them? What was your outlook on giving 24 to Big Flowers?

A-maybe a little of both? I sent most artists a handful of beats to choose from based on either what I thought they might f_ with, or which I wasn't sure of, but thought they'd be dope on. Some felt like more of an immediate connection than others. I wasn't consciously thinking 'push them' though… it was more like, 'this is kind of crazy, but I think they'd be dope on it… will they f_with it?' You never know what someone is going to pick, especially with a project like this. Maybe I catch 'em on a day where they're feeling a certain way and something out of the ordinary catches their attention and provides them a different kind of canvas to paint on. When Defcee hit me back, for example, I wasn't too surprised he picked the 'Hogarth Hughes' beat. That was one I heard him on right away. However, I was pleasantly surprised when he also said he wanted to write to the 'Shrug' beat. I had sent it to him for a reason because I felt like it needed his level of dexterity to really make it work, but I honestly didn't know if he would actually like it. It's a little off kilter, has a slightly unsettling feeling. What he came back with was perfect, both his delivery and tone. Did it push him? don't know… but I was glad he wrote to it.
With big flowers, earlier in the year I saw he was working on a project and had a few slots left, so I sent him a bunch of beats. he had just put out 'big smile' and I knew what I was sending him differed from anything that was on there. The beats still had melodic phrases that I could hear him floating over in a similar way, but they were definitely different. Based on what I was hearing from him, I felt like he could destroy anything. I just didn't know if they'd fit stylistically with the rest of his project. He got back to me asking about the beat for '24'. Fast forward, it ended up not working out, I think he didn't move forward with the project. So I said f_ it, told him to record to it anyway and I'd put it on my tape. Up until that point I was only doing a beat tape, no features. He texts me back like 15 minutes later with '30 seconds written.' and then like the next day sends me the demo, and I was blown away. To be honest I wasn't expecting something as forceful as what he did. I knew it wouldn't be the same vibe as 'big smile' but I still wasn't fully prepared. He switched lanes with that one. I just kept running it back, like what planet is this dude from. I'd heard little flashes of Rza in his voice and delivery before, but even more so on this one.

Q-What songs or songs define this project in your mind?

A-don't know if this is the type of answer you had in mind, but I'll leave the defining from a creative perspective to the listeners but from the perspective of making it, '24' for sure. for the reason I mentioned above, that was the moment the project changed from purely a beat tape to what it is. That one and 'I Don't Need Likes' with Brainorchestra. Those were the first two guest spots recorded. I was travelling with my family at the time I got those verses back, and by the time I got home I was full steam ahead w/ the new approach.
Stream then purchase Flotar below: