by Dan O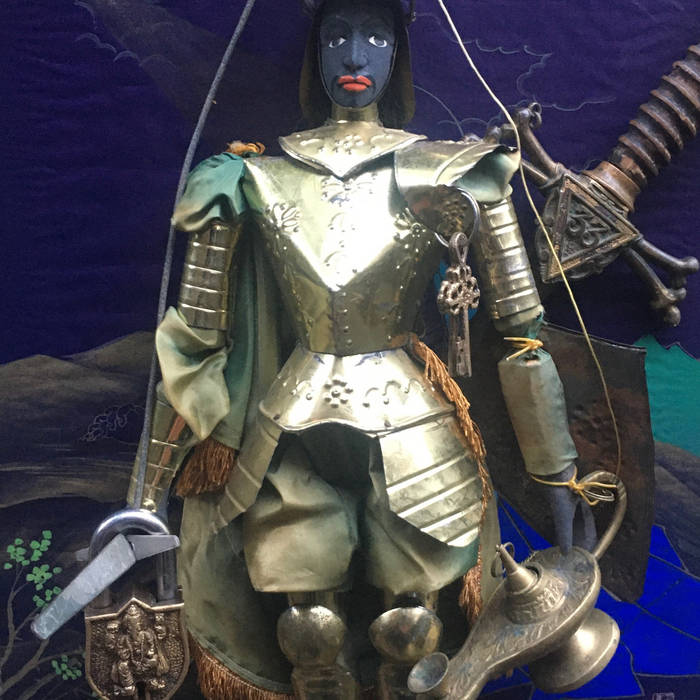 At twenty-five minutes and forty-seven seconds The Black Mobius is a wrecking ball. I was trying to think of poetic ways to discuss how important this album is and I don't think that fits the project. Ten songs that smack you in the face is the summary. Lord Jah Monte Ogbon has his own language with incredible song titles (see song 1- Hey Big Head) jokes, punch lines, life lessons that relate to one another and connect but in a way only he can carry off. People who tried to mimic Dipset rhyme schemes and references sounded ridiculous because that flavor only came from them. That's how rare it was. Jah Monte is like that now, Cam'ron in his Purple Haze but completely self-sustained within this underground community. Much like Cam'ron, Jah never worries whether you'll get what he's saying, Black Mobius is delivered at a blistering speed. Hey Big Head is a feverish run through his mind where he's talking about Stargate, Killer Croc, citrus, texting, and a take on the Beatles your parents won't like. No better example of that than the first ten seconds of Calendaer Counters where Jah Monte waits four and spits "Think they the plug until I dry the well, my brother died in jail. This rap money got me beside myself." Fifteen seconds later he's changing his phone number and joking about poop (aren't we all?!). It's only one minute and fifty one seconds with sci-fi lasers behind a haunting loop. Sadhugold is not necessarily pushing Jah for speed but you can listen to Broadway Plays and understand the rules, you can only rap so slow on this. All of these demand high levels of engagement and Jah is ready. On Broadway Plays he flexes an ill hook game that really grounds the song. The best example of this is Oh nah Me Too where he takes the Mr. Me Too idea inverts it reverses it and pulls it apart. He was Mr. Me Too demanding his spot in this game, the concept has never been explored like this and quotables abound "You only popping on Bandcamp Friday, meanwhile I'm doing this music sh_t my way." It's the little moments where he's not just fly but human that I love. On Oh nah Me Too he says "My girl told me I need to learn how to talk to people. I been popping so long I forgot how to talk to people." Anyone else would have switched up the flow, said this in a somber meaningful way to let the listener know this is confessional. Jah spits it with the same ferocity he uses on the last song (Zip & Pop) where he promises to keep bringing the energy like Duracell.
I've never heard of any of the three features on this project but all of them are impressive. Sidenote really opens Only Us wide bringing an assured tone, emotionally vivid imagery and a ton of personality. Kaos the Baker brings a very natural presence to the already warm (thank you Sadhugold these horns are ill) sonics. U'Nik Flow is on Linking & Building which is the opposite tone, not a warm breather of a song but an odd jangle of sounds that creates a banger somehow. I need to hear this one in the car! U'nik Flow goes as hard as he should after a great Jah Monte hook sets him up.
Jah Monte has his own world and Sadhugold doesn't want to counteract that but amplify. Make the gritty parts terrifying, the soulful parts drip with swag. Our narrator never blinks, it's one thing to build a world it's another thing to have a high bar for quality that exceeds a heavy percentage of your peers. I can't say enough about The Black Mobius. What I will say is no matter what he prices it at, buy it and blame me if you don't like it. Thank them both if you do.
Buy The Black Mobius below:
https://sadhu-gold.bandcamp.com/album/jah-monte-x-sadhugold-the-black-mobius